Connect With us
Give us a call for expert dental care in Pune at:

Visit our Dental clinic in Pune
Office No. 209, 2nd floor, Naren Pearl, Magarpatta-Kharadi Road, Hadapsar, Pune-411028.
Book an Appointment
Book your Dental Appointment today for a confident, healthy smile!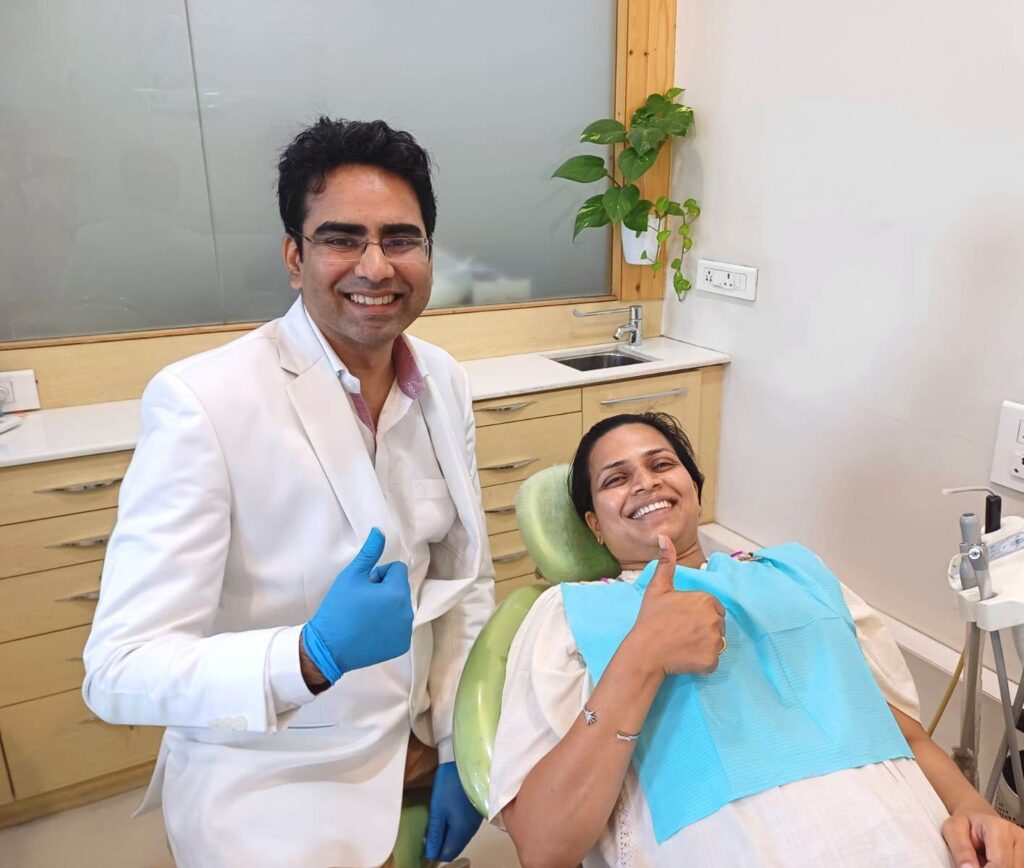 Welcome to Bespoke – Best Dental Clinic in Pune
Welcome to Bespoke, where your smile is our priority! Nestled in the heart of Pune, we stand as the pinnacle of excellence in dental care, offering a unique and personalized experience that redefines oral health. At Bespoke, we understand that each smile is as unique as the individual wearing it. Our commitment to providing the best dental care in Pune is unwavering, and our state-of-the-art clinic reflects our dedication to your well-being.
Equipped with modern treatment rooms, advanced sterilization protocols, and a commitment to adhering to the highest standards of hygiene, Bespoke guarantees your safety and comfort at all times. Our clinic's soothing environment, combined with our experienced dentists, is designed to make even the most anxious patients feel at ease.
Why Choose Us
State-of-the-art clinic
Multispeciality, high-quality treatment.
Gentle personalized treatment
Cure with personalized & gentle treatment
Sterilization
with international standards. Safety first.
Advanced technology
deliver efficient and high-tech services and treatment.
Experienced dentists
A Team of Specialists from all fields of dentistry.

Affordable price
Low Price for Quality Services, easy payment plans.
Services we provide
Opening Hours
11 AM-2 PM and
4.30 pm-8.00 pm
*Thursday closed
Meet Our Doctors
Dr. Vipul Nawal
Orthodontist (BDS, MDS)
Dr. Ishani Mehra Nawal
Orthodontist (BDS, MDS)
Choose the Best Dental Clinic in Pune
Our state-of-the-art dental clinic in Amanora and Magarpatta, Hadapsar, Pune combines the latest technology, expertise, and gentle personalized care providing you with stress-free treatment of the highest quality. Our team of specialist dentists in Pune enables us to carry out all types of dental treatments under one roof in a relaxed and soothing atmosphere while following international standards for sterilization of instruments. Our patients love us for the high quality of care, transparent pricing, and flexible payment plans. All these factors make us one of the best dental clinics in Pune.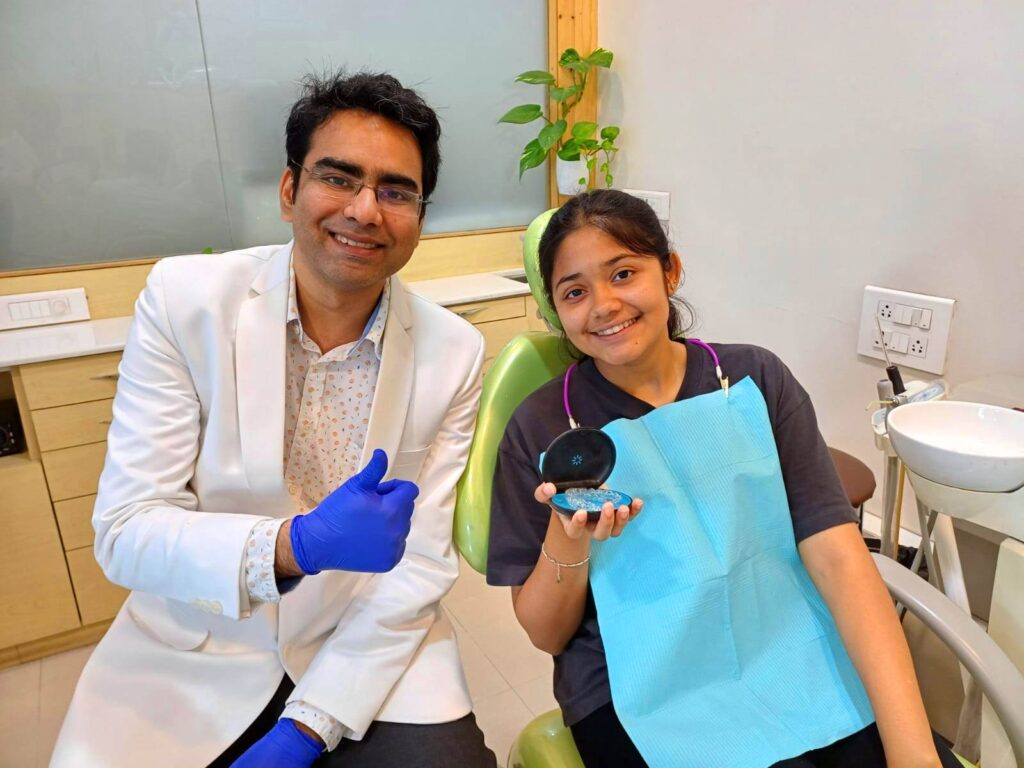 Why Is Dental Care Necessary
Dental care is crucial for maintaining optimal oral health and overall well-being. It involves a range of practices and treatments aimed at preventing dental issues, promoting healthy teeth and gums, and enhancing your smile's aesthetics.
Proper oral hygiene practices, such as brushing and flossing, are fundamental components of dental care. These practices help prevent plaque accumulation, maintain fresh breath, and reduce the risk of tooth decay and gum disease. Cosmetic aspects also play a role in dental care. Procedures like teeth whitening, braces, and veneers can improve the appearance of your smile, boosting self-confidence and enhancing your overall aesthetic. Dental issues like cavities and gum infections can lead to pain and sensitivity, which can be avoided with regular dental care.
Our experienced team of dentists in Pune is dedicated to providing comprehensive dental care that goes beyond routine check-ups. We're here to guide you through personalized treatment plans, early detection, and a variety of services to ensure your smile remains healthy, beautiful, and functional for years to come. Your well-being is our priority, and we're excited to be a part of your dental journey at our clinic.
What our patients say
Testimonials
Frequently Asked Questions
Where Can I Find the Best Dental Clinic in Pune?
There are many dental clinics in Pune. One of the best dental clinics in Pune is Bespoke Dental Clinic located near Amanora, on Magarpatta Road, Hadapsar. Bespoke dental clinic utilizes advanced technology, which along with a team of the best dentists in Pune, provides all dental treatments under one roof.
How do I make an appointment?
Give us a phone call and let us know when you want an appointment. We will do our best to give you an appointment at a time and day convenient to you.
What is the cost of a dental checkup?
The cost of dental check up is Rs.300. The cost of orthodontic checkup is Rs.500. This includes discussion of your treatment options, your treatment plan and answering any doubts that you may have.
Can I make a payment online?
We accept payment for dental treatment via various methods like Gpay, UPI, NEFT, cash, credit card, and debit card.
Can I make payment in installments?
Yes, you can. Your payment plan can be discussed at the time of your dental check up.
Why are we considered as the best dental clinic in Amanora, Magarpatta, Hadapsar?
We bring together some of the best dentists in Amanora & Magarpatta (Hadapsar), Pune to form a good team of dentists. Our dental expertise combined with compassionate care and latest technology delivers a good dental experience at our clinic.
Opening Hours
11 AM-2 PM and
4.30 pm-8.00 pm
*Thursday closed